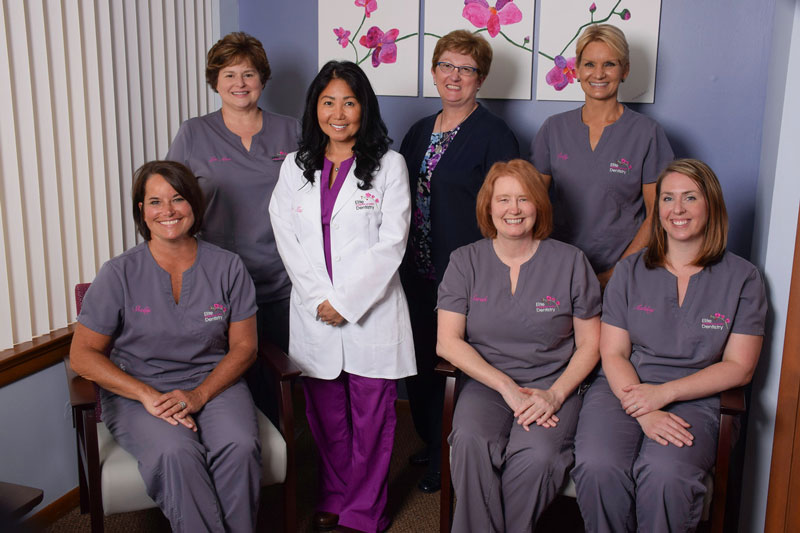 We are so pleased to have a dedicated, knowledgeable, and friendly team at Elite Cosmetic and Family Dentistry! We have staff with up to 30 years of experience, ensuring that our patients see a familiar face at every visit.  Therefore, you can receive our dental care in Cincinnati, Ohio, from compassionate professionals in an inviting and comfortable space. We encourage you to view our team biographies below. We look forward to caring for you!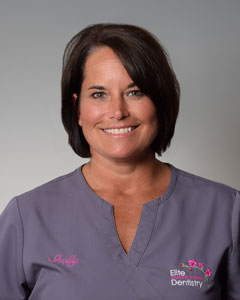 Shelly Winstel – Registered Dental Hygienist (RDH)
Shelly was born in Vandalia, Ohio, and moved to Cincinnati to pursue her passion for dentistry. She has been with the practice for nearly 15 years, 3 of which have been spent with Dr. Mai. She attended Raymond Walters College, now known as UC Blue Ash College, and graduated in 1996. Shelly appreciates working in an office where she feels confident that the dentist is able to deliver excellent restorative and cosmetic treatments. Shelly also tries to build and maintain relationships with her patients. With this, Shelly's patients are less anxious at dental appointments, see the value of regular checkups, and trust any treatment recommendations. In her spare time, Shelly enjoys cake decorating; playing racquetball, softball, and the piano; and spending time with her husband and four dogs.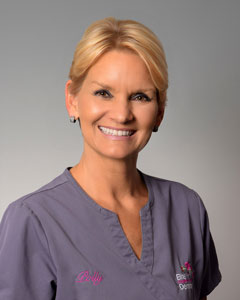 Pauline "Polly" Smith – Registered Dental Hygienist (RDH)
Polly was born and raised in Milwaukee, Wisconsin. She has a Bachelor's of Science degree in biology from Grace College, as well as her associates degree in dental hygiene. She has been with the practice since 2011 and enjoys working with our team and staff. Polly loves her profession, but she loves taking care of patients even more.  Her contagious personality and gentle technique make your routine dental care an enjoyable experience. Her goal is to provide individualized care for each patient and give her best every day. Polly has been married 33 years to Doug; she has 4 grown children and 1 grandbaby! Outside of the office, she enjoys cooking and baking, running, reading, and doing house projects.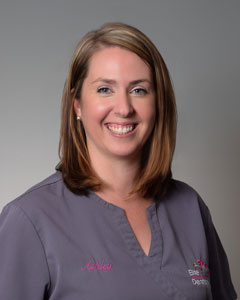 Ashley McFarland – EFDA, CDA
Ashley has been with the practice since 2014. She graduated from Miami-Jacobs Career College in February of 2015 with her Expanded Function Dental Auxiliary certification. However, she has been a dental assistant since 2003! To her, the best part of the practice is that it is more of a family than a job. She feels that our team can count on each other for anything. Ashley is also reliable, hard-working, can multi-task, and can change with the times. She has been with Jason since 2009, has a stepson named Logan, and welcomed their baby girl in April 2016. She loves spending time with her family and watching her kids grow.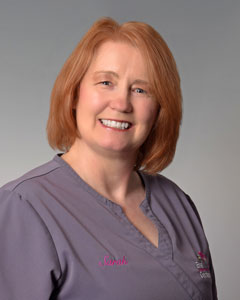 Sarah O'Neil – Assistant Office Manager
Sarah has been a part of our practice for 17 years and was a licensed physical therapy assistant before joining our team. She admires the way Dr. Mai has renewed the practice by incorporating amazing, new technology, such as same-day dental crowns. Sarah works hard at filing insurance claims, doing recalls, and being a team player. She has been married to her husband, Vinny, for 25 years and has two dogs, Kacey and Bella. Her hobbies include dirt track racing, watching Nascar and NFL events, doing arts and crafts, attending Zumba classes, and spending time with family and friends.